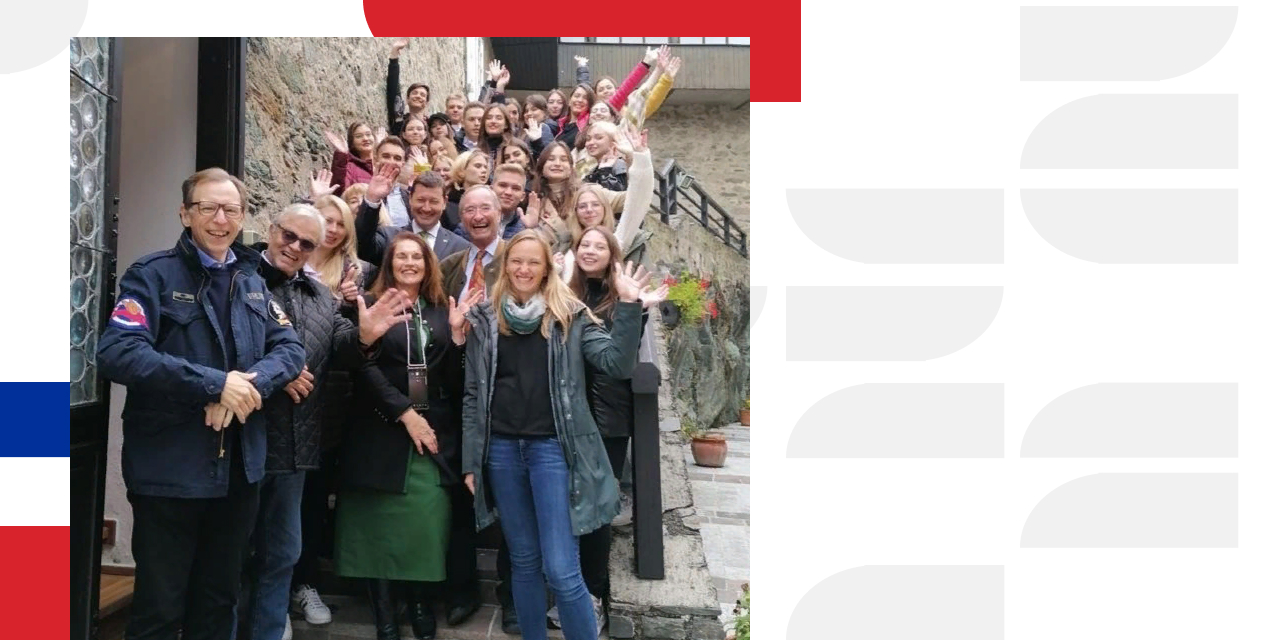 The results of the European international forum EYFON 2021
Summary
Start date: 04.10.2021
End date: 08.10.2021
Place: 6 days
Duration: 6 days
Status: Completed
The European Youth Forum "EYFON" was held from October 4 to 8, 2021 in Neumarkt (Austria). This forum is principally a platform for the free exchange of views, participation in discussions and various activities. This year's camp program was called "EUROPEAN PEACE EVENT 2021".
This year, students from Russia, Ukraine, Austria, Italy, and Slovenia visited the Forum. With the active support of the Sochi Dialogue Forum and the Federal Agency for Youth Affairs, nine students from Moscow universities had the opportunity to present their countries and share their ideas and visions for the future of Europe. The key topic of the event was intercultural communication, as well as the relationship of the European Union with Russia and Ukraine. Major speakers including Dr. K. Leitl, president of EYFON, head of EUROCHAMBERS, Dr. A. Rothacher, EU diplomatic representative, members of The Ludwig Boltzmann Institute for Research on the Consequences of War, held workshops and lectures. During the spare time, the participants took pleasure from the rich cultural program.
The relevance of this event is due to the fact that, despite the difficulties in international politics, people from European countries are interested in communication with Russia. And this particular interest is constantly growing, which will be a key factor in the development of our relations in the future.
"I had the unique opportunity to attend the European Youth Forum in Neumarkt, Styria. It was great to visit the beautiful Styrian castle of Forchtenstein. Thanks to this youth forum I was able to take part in various seminars and discussions on topics: "European politics", "Culture, "History of European countries",as well as listen to lectures by some Austrian professors - Alexei Afonin, student of Russian State University, shares his impressions of the event. - I think that participation in the forum was productive because it provided a platform for communication between young people, an exchange of thoughts and ideas in this inter-European dialogue. I would like to sincerely thank the leadership of the RSUH, the Sochi Dialogue (Russian-Austrian Public Forum), and EYFON President Dr. Christoph Leitl for the opportunity to participate in the intercultural dialogue. "