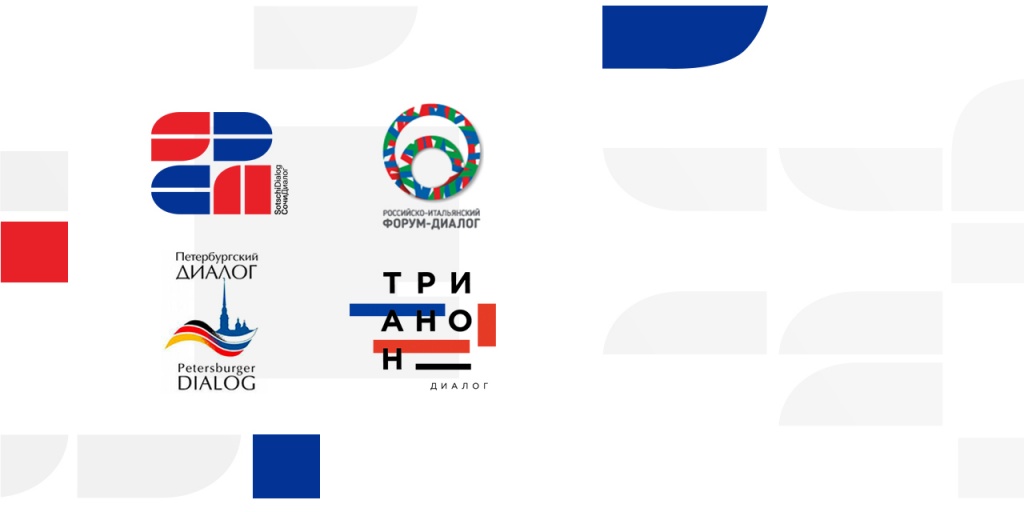 The Forum of Dialogues Russia - Austria, Germany, Italy, France
Summary
Start date: 26.11.2020
End date: 26.11.2020
Place: The Chamber of Commerce and Industry of the Russian Federation
Status: Completed
On November 26, 2020, Moscow hosted the "Forum of Dialogues Russia - Austria, Germany, Italy, France" – the first joint meeting of four Dialogue Forums, the main purpose of which was to find common ground and promote further cooperation between the dialogues, as well as to discuss joint plans and projects for the next year.
The speakers at the meeting were Vladimir Dmitriev and Ernesto Ferlengi, Co-Chairs of the Russian-Italian Forum Dialogue, Anatoly Torkunov, Co-chair of the Trianon Dialogue, Rector of MGIMO University, and Christoph Leitl, Co-chair of the Sochi Dialogue. In his speech, Mr. Leitl noted the importance of the existence of Civil Society Forums, which contribute to the strengthening of relations between the countries in important areas of bilateral cooperation: economy, culture, science, sports, etc. He also expressed the hope that the Forums will be able to co-operate in strategies, as well as to resolve conflict situations.
Within the framework of this event, three round tables on the following topics were also held: "Problems of ecology", "Culture, science and the academic world" and " Business. Global localization vs. local globalization ". On behalf of the Sochi Dialogue, Sergey Ivanets, Deputy Director for Science of the UNESCO Competence Center of the Saint Petersburg Mining University, addressed the working group on ecology. The round table "Culture, Science and the Academic world" was attended by the director of the Sochi Dialogue Maria Matveeva and the first Vice-Rector for Science of the Russian State University Olga Pavlenko. Maria Matveeva spoke about the ongoing and planned events of the Sochi Dialogue on Science and Education, such as online lectures on Austrian culture, the scientific and educational program "Russia-Austria: Politics, History, Economy, Culture" and the educational course on the history of Austria on the scientific and educational platform Coursera.
The meeting was also attended by the Chief Economist of the State Development Corporation VEB.RF A. N. Klepach; member of the Federation Council Committee on Constitutional Legislation and State Construction A. K. Pushkov; founder and CEO of the clean technologies platform "Ksetek" Stanislas Henrion; Director of the Institute of Public Service and Management of the RANEPA, head of the Forum Dialogue working group on Academic Cooperation and Science I. N. Bartsits and others.