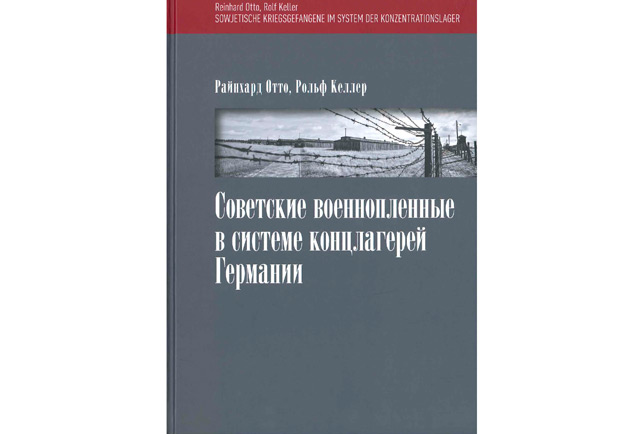 Soviet prisoners in the German concentration camp system
AUTHOR: Reinhard Otto, Rolf Keller
A study by German historians focuses on one of the tragic pages of the Great Patriotic War. The book by Reinhard Otto and Rolf Keller mainly summarises the research on the history of the Wehrmacht, military captivity and concentration camps, which lasted for more than 30 years. The incredible variety and volume of preserved documents and private materials, for instance, Mauthausen, from the archives of the former Soviet republics, where the authors worked, required meticulous research, detailed historical analysis and large-scale interpretation. Reinhard Otto and Rolf Keller were able not only to provide an overview and show the different functions that individual concentration camps, including Mauthausen, had in the camp system, but also to conduct a comparative research. This included comparing the fate of Soviet prisoners with the Spanish and Italian ones. The authors examined how Red Army prisoners, including women, were treated, analyzed the situation in the various Stalag camps, both Wehrmacht-subordinate camps and concentration camps. As a result of this comparison, the overall situation became clearer in several aspects. The publication, which is the result of the research of two experts who have been working on a common issue for decades, is truly to be regarded as a fundamental work.
The publication is dedicated to Evgeny Ivanovich Zhukov, a 22-year-old lieutenant whose fate is described in the book. In July 1942, he became a prisoner at Rzhev and was sent to work in south-west Germany. On 9 May 1944 he escaped. Perhaps, it was because of the homesickness, but he was captured a few hours later. On 27 May 1944 he was taken to Mauthausen. No one knows when or where he died. He left nothing of himself, not even a photo. If one exists, it might be on his Prisoner of War record card, which the Germans had at that time, but it wasn't found either. His relatives knew nothing about him until recently. And to this extent his fate is similar to thousands of young men and women in the former Soviet Union who were uprooted from their normal lives between 1941 and 1945 and never returned home. Being prisoners of war, they were held in concentration camps against international law, killed there or they died in inhuman living conditions.
For historians and everyone interested in the subject, including people whose relatives were subjected to the horrors of captivity, or who died in concentration camps and were considered " missing" for a long time.
Additional materials: