Discussions about Austria
Vienna - the city of coffee
How about a tasty treat in Vienna? Especially after a walk along the beautiful streets and getting some peace and quiet in a cozy cafe. The answer is obvious: coffee.
Many Austrians believe that they were the ones who made the whole Europe aware of this drink. But is this really the case?
Let's go back in time
It was actually the people of Venice who first tasted the drink - the city's good location enabled them to trade successfully with many countries. But they did not appreciate coffee, as there were many other exotic products to choose from.
In Vienna, coffee was first mentioned in the 60s of the 17th century. At first, coffee was drunk at home, as the first coffee house appeared 20 years later in 1685 under the name "Blue Bottle" or "Hof zur Blauen Flasche" (By the Blue Bottle).
The coffeehouse is said to be opened by Jüri Franz Kulczycki, «the man who taught Europeans how to drink coffee».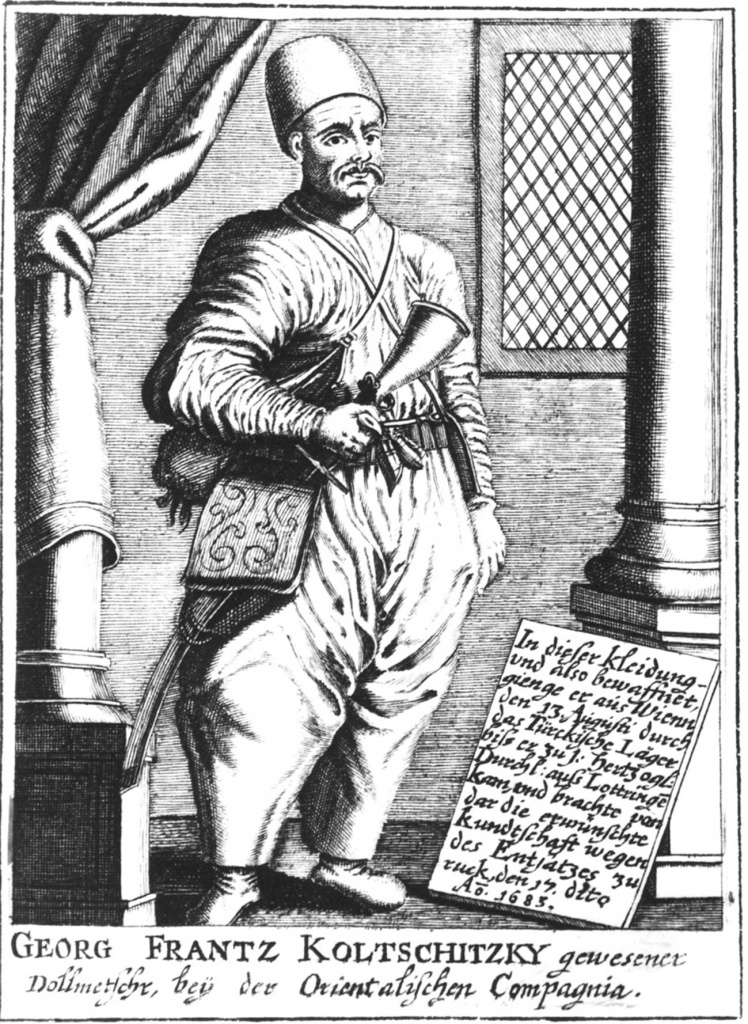 In 1683 Vienna was besieged by a multi-thousand Turkish army. Hopes of survival were fading, panic, hunger and unsanitary conditions prevailed. And then a merchant Yuri Kulchitsky, dressed in Turkish uniform, easily passing Turkish barricades, reached the headquarters of the Austrian allies and brought them to the city to help. The blockade was broken, the Turkish army was defeated. Kulchytsky was promised an award, the title of honourable citizen of the town and a document allowing him to do any kind of trade.
According to the legend, all the coffee supplies were left in sacks by the Turks at the walls of Vienna. The strange and unknown beans were mistaken by the Viennese for fodder for the Turkish camels. And as Kulchitsky was going to be rewarded, he was offered to choose his reward. The hero asked for three hundred sacks of strange beans. It was coffee of the highest quality. Kulchytsky learnt how to use it in the Turkish captivity. He had the idea of introducing a coffee drinking culture into the lives of Viennese citizens.
At first, the coffee didn't really appeal to locals because of its bitter taste. But Yuri came up with the following plan: he dressed up in Turkish clothes and served the coffee himself on the streets, offering a low price. Meanwhile, he often experimented and changed the flavour to make coffee to people's liking. And finally, Austrians liked his coffee, which was made with milk and sugar. This is how the famous «Viennese coffee» or, as Yuri called it, «Viennese melange», appeared.
The special features of Viennese coffee houses
«The Viennese coffeehouse is an institution of a special type; there is nothing like it anywhere else in the world» - Stephan Zweig.
It is true that coffee houses can be found all over the world, but it is in Vienna where the atmosphere is special and unique. There are many perfectly matched details that are so familiar to Austrians: marble tables, bent «Viennese» chairs, wooden newspaper holders and, of course, elegant waiters in black waistcoats.
At the end of the 19th century, writers, artists and musicians often lived in small, cold and dark flats, and preferred to work, socialise or read in cosy and beautiful coffee houses, where they were also able to read the press for free.
In the 1890s, the cafe Griensteidl became a favourite place for an association of Viennese authors called Young Vienna. It was thanks to Hugo von Hofmannsthal, Karl Kraus and Arthur Schnitzler that the so-called «coffeehouse literature» appeared.
The Museum - Kaffeemuseum Wien
«A cultural treasure of this prominence needs attention in a museum!» According to this credo, Edmund Mayr founded the Viennese Coffee Museum in 2003 as part of the Austrian Society and Economic Museum. Like no other place, it covers the entire history of the brown bean and gives an extensive insight into the world-famous «Viennese coffee house culture». The museum is an information center and experience at the same time, with historical and current exhibits. Here everything can be learned about coffee - from the harvest to the steaming dish.
The museum offers guided tours and a chance to learn more about coffee machines, devices and the entire range of coffee-making equipment.
Edmund Mayr

Coffee houses that inspired Vienna's greatest artists and writers
Café Frauenhuber
Frauenhuber, Himmelpfortgasse, Vienna, Austria
The oldest coffee house in Vienna, famous for being the cafe where Mozart and Beethoven often played music between 1782 and 1791.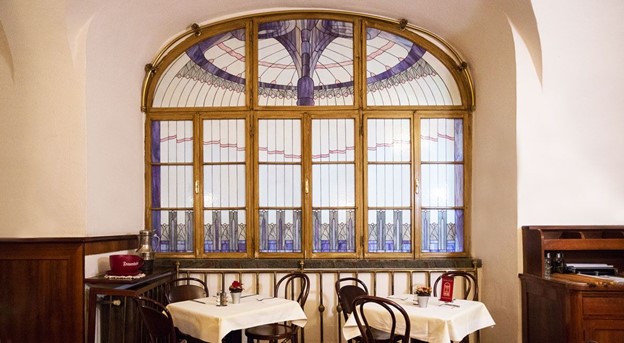 Café Korb
Café Korb, Brandstätte, Vienna, Austria
A favourite cafe of Nobel Prize laureates. Emperor Franz Joseph I attended the opening of the cafe in 1904. A few years later, the cafe became one of the first weekly meeting places of Freud's «Vienna Psychoanalytic Society». It is still a favourite place of Elfriede Jelinek, the writer and Austria's only Nobel Prize winner for literature.
Café Landtmann
Café Landtmann, Universitätsring, Vienna, Austria
Over the years, many people have entered the doors of this cafe. Cafe Landtmann is also known as Freud's favourite cafe in Vienna, as it was here that he found many of his important patients who played a role in his research. Marlene Dietrich, Hillary Clinton and Paul McCartney all visited this cafe. If you go there, you might also bump into former Vienna mayor Michael Heupl.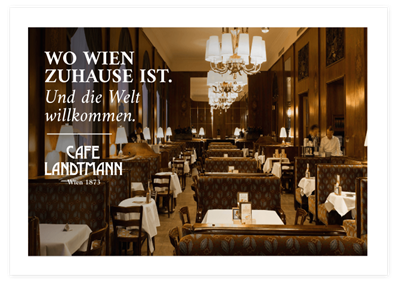 Which coffee houses to visit
Here's a list of the most famous coffee houses in Vienna:
- Cafe Hawelka
- Cafe Landtmann
- Cafe Prückel
- Kaffee Alt Wien
- Café Korb
- Cafe Central
- Cafe Diglas
- Cafe Schwarzenberg
- Cafe Museum
- Aida Cafe Konditorei
Which coffee to choose
- Melange: Espresso, milk and steamed milk
- Einspänner: Espresso, hot water and lots of whipped cream
- Großer Brauner: Double mocha and cream
- Kleiner Brauner: Ordinary mocha and cream
- Kapuziner: small mocha with a few drops of cream.
- Franziskaner: Small mocha, hot water, hot milk and whipped cream.
- Eiskaffee: espresso, cold milk, 2 scoops of vanilla ice cream