Discussions about Austria
Austria's most talented young artists
We have already mentioned a lot about contemporary Austrian institutions, including the Vienna contemporary art fair.
This time we decided to concentrate on the most promising young Austrian artists. Many of them are exhibiting at galleries and museums, including Kunsthalle Wien, mumok and Belvedere 21, as well as Galerie Nächst St Stephan, Galerie Krinzinger and Gabriele Senn Galerie.
«There are many artistic worlds in the city» says the owner of the famous young art gallery «Vin Vin» in Vienna. «It's hard to define one direction. It's a kaleidoscopic universe».
Vienna cannot yet equal London, Paris or New York in terms of the spread of contemporary art, but in the last four or five years the art scene in the Austrian capital has grown rapidly. Many young artists come to the city to study at the Academy of Fine Arts or in residence, and then decide to stay.
Vienna's increased popularity among creative people can also be explained by its financial affordability. Cities like New York and London, which have historically been perceived as «hotspots» for artists, are too expensive for new artists. Vienna stands out from this list.
Vienna is increasingly attracting the attention of buyers and international collectors. The city is at the gateway to Eastern Europe, providing a fascinating crossroads of cultures as well as easy access to artists from countries such as Germany, France, Denmark, Croatia, Slovakia, Poland, Hungary and others. On the other hand, Vienna is a city with a rich history, including, of course, artistic history. «When buyers come to Austria, the first thing they pay attention to is famous artists such as Maria Lassnig» - says curator Della Corte, referring to the famous Austrian artist who died just a few years ago.
Today, the Austrian capital city hosts annual festivals and contemporary art fairs such as «Curated By», a festival in which international curators organise exhibitions in Vienna contemporary galleries on a common theme. Over 100 galleries from 26 countries take part in the Vienna contemporary art fair with a focus on Central and Eastern Europe. Innsbruck hosts the art biennial called Innsbruck International, which gives artists from all over the world the opportunity to show their works in various exhibition spaces throughout the city.
And here are the artists local art curators recommend to look out for:


Liesl Raff
It seems difficult to portray friendship and its impact on the soul with steel and latex, but artist Liesl Raff tackles this challenge too, adding tears to the steel table, twisting cords of latex and leaving her fingerprints - literally - on the final pieces. In her works, which can be seen at Galerie Sophie Tappeiner, Raff finds humanity in the world of objects.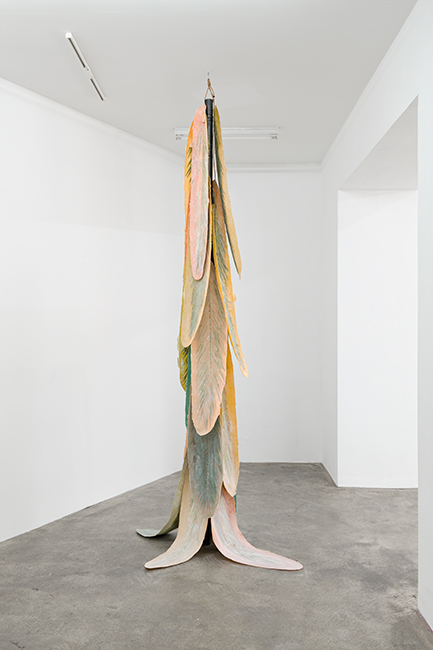 Nicolas Jasmin
His method is special because he paints the image on the canvas layer by layer over several days or weeks, and then peels off the top layers with a laser beam, thus revealing to viewers the process of creating the canvas.
Nicholas has a passion for art history and pop culture, often using images from the collective pictorial memory, images that are easily recognisable to many people around the world. You can find out more about his work at the Croy Nielsen Gallery.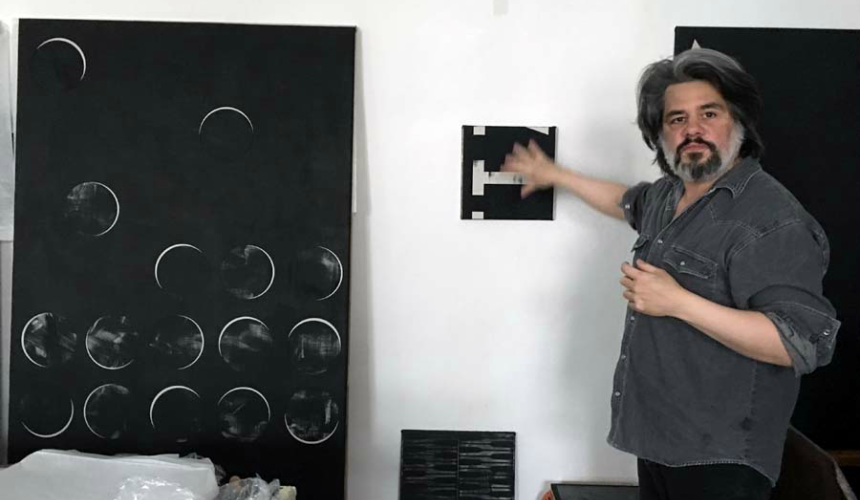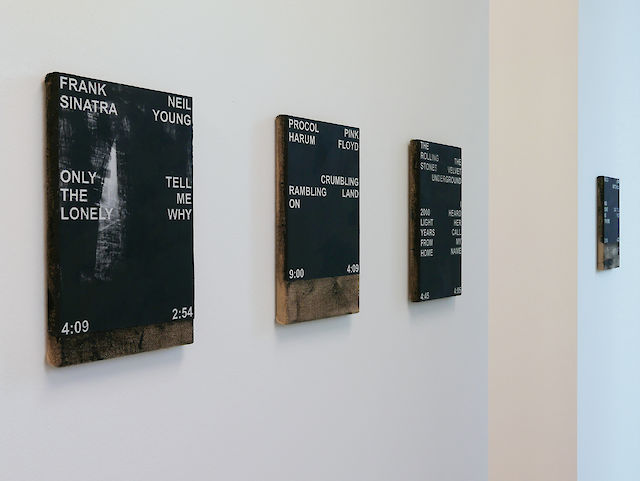 Barbara Kapusta
The artist is exploring relevant issues such as diversity, vulnerability, the body, and materiality, while maintaining a high level of aesthetics. In her first solo exhibition, Kapusta presented a group of creatures who survived in the apocalypse. Barbara works in a variety of hypostases, including ceramics, videos and texts. These all help her to tell stories of vulnerability, tenderness, despair, cruelty and the non-existent line between good and evil. Kapusta's work can be seen at the Gianni Manhattan Gallery.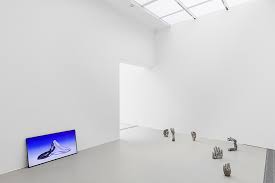 Saskia Te Nicklin
Saskia Te Nicklin studied in the late 2000s in Vienna and Copenhagen (Royal Academy of Fine Arts, Copenhagen; Akademie der Bildenden Künste Wien by Professor Amelie von Wulffen). On display since 2010.
Pale, shapeless figures drawn with coloured pens and neon markers on aluminium plates, each symbolising laziness, gluttony, greed - examples of Saskia Te Nicklin's work. Some of the themes that Te Nicklin explores in her work are life, death and power games. The human body plays an equally important role.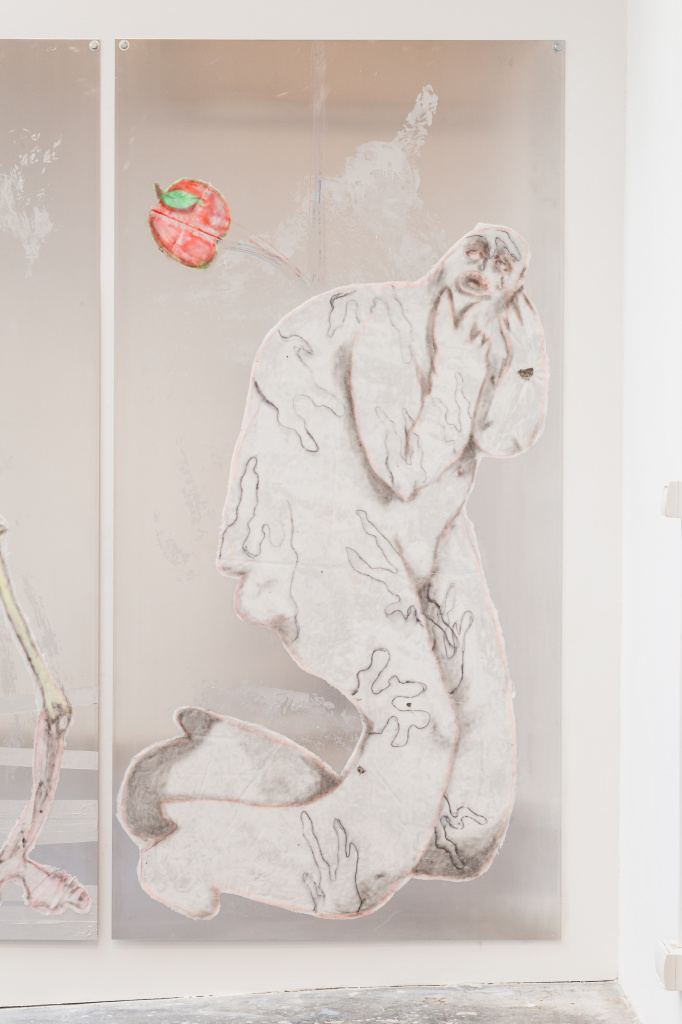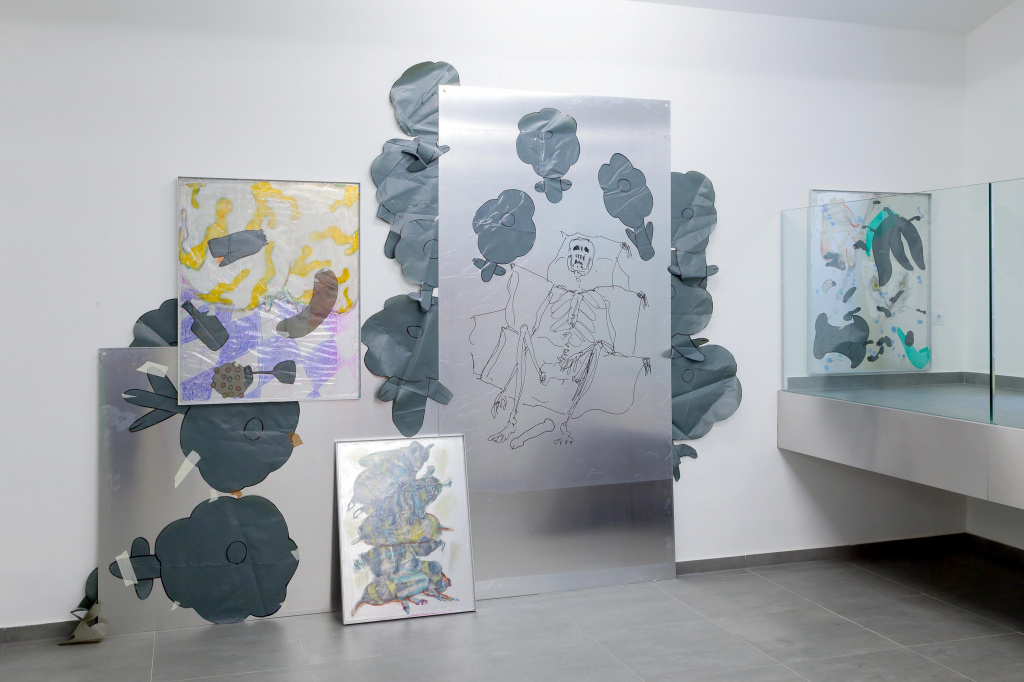 Nicola Pecoraro
Nicola Pecoraro was born in Rome and still lives between Vienna and Rome.
Pecoraro demonstrates his outstanding ability to work with all kinds of materials, including foam rubber, clay and enamel, from which he creates sculptures and installations. In recent years, however, he shifted away from sculpture to drawing.